---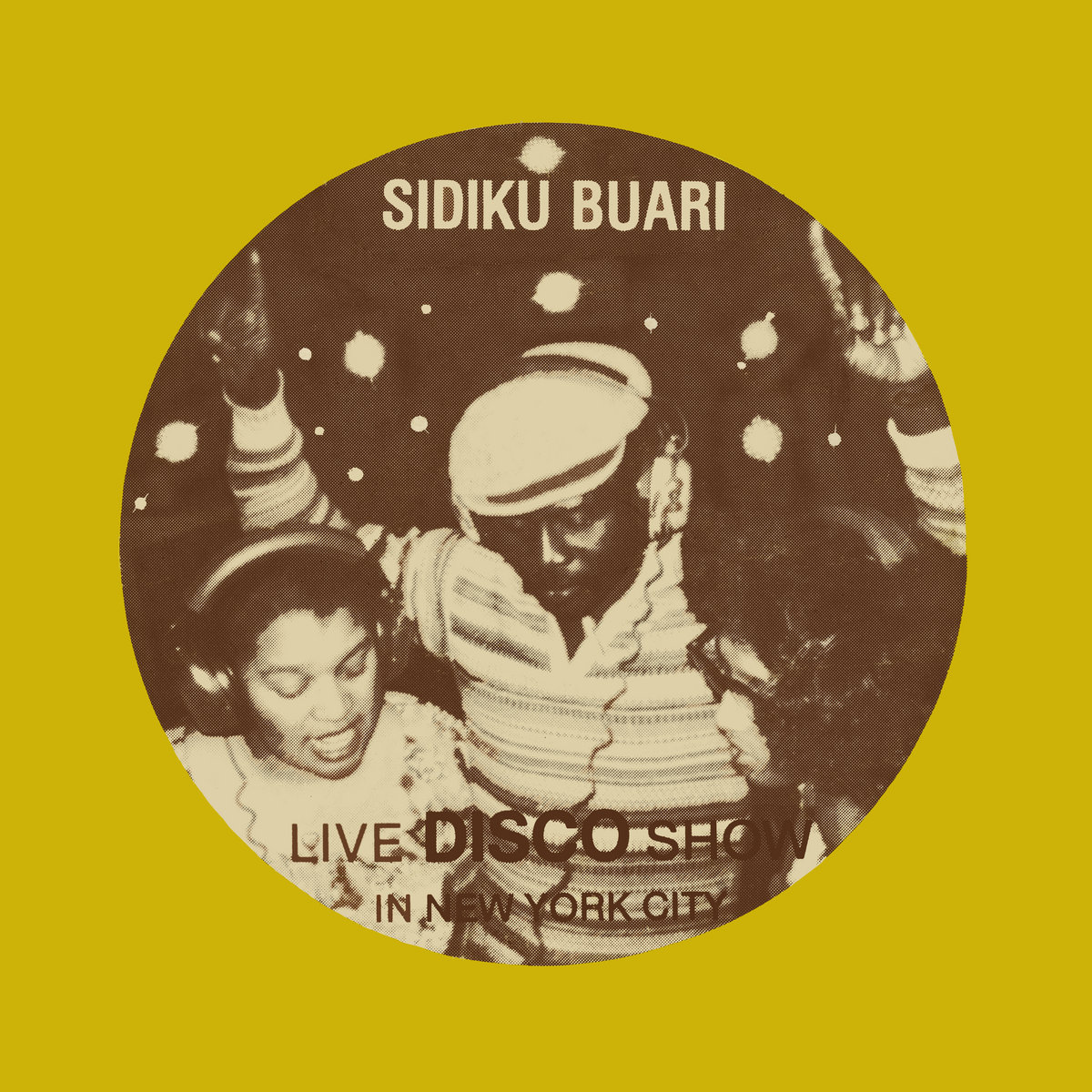 "I'm a native of Ghana, a singer, dancer, percussionist, composer and co-arranger. I feel through my music – as waxed in this collection is a development which comes from the ingredients of the traditional music and culture of Ghana. There is a strong American disco beat to these heavy African rhythms. For it is my intention that my music gives pleasure to dancers as well as educate…"  Sidiku Buari
Featuring on an album album entitled, Revolution (Live Disco Show In New York City), today's song introduced me to the fine sounds of Afro disco!  Yes, there is such a funky thing and yes, this album may just be the closest I ever get to listening to a whole disco record…well, most of it anyway!  Originally released in 1979 by by Ghanaian musician (and former athlete), Alhaji Sidiku Buari, a.k.a Sidiku Buarion, the songs featured are of a sunshiny, upbeat nature.  The groove gets you going and once it gets playing its hard not find yourself gravitating towards this cosmic force!…And in this current climate and strange times we now find ourselves amidst, there's nothing wrong with a bit of sunshine!
Originally a national athlete, winning silver and gold medals in the Senegal All Africa Games and West African Games in 1963 and a bronze in the All African in Congo Brazzaville in 1965, Sidiku Buari then moved to America on a music scholarship at The York Institute, obtained as a result of his athletic achievements.  When one of York's music teachers, Irvin Mechanic, heard him singing in the Ga language- he suggested putting a rhythm section behind the songs, recording them, and seeing what the American record buying public thought of them.  Four classic albums followed in quick succession, after which Buari's solo output abruptly ceased…..But it was an ending that held within it the seeds of greater musical achievements to come. In 1990 he was appointed to the board of the Musicians' Union of Ghana, later becoming its President from 1999 until 2007. In 2019, he was honoured with a Lifetime Achievement Award by the Pan-African Republic Honorary Award Society for 'meritorious contribution to the development of music and movie industries in Ghana'.
Earlier this year Revolution (Live Disco Show In New York City) was reissued on London's fine BBE label as the fourth and final BBE reissue of Sidiku Buari's unique and sought-after body of African Disco albums.  The aptly titled This Is Music appears on this record and provides just over five minutes of cool afro funk/disco sounds.  Guided through a terrain of sharp melodies and deep grooves, this track will get you moving and grooving before you know it! Check it out above.