---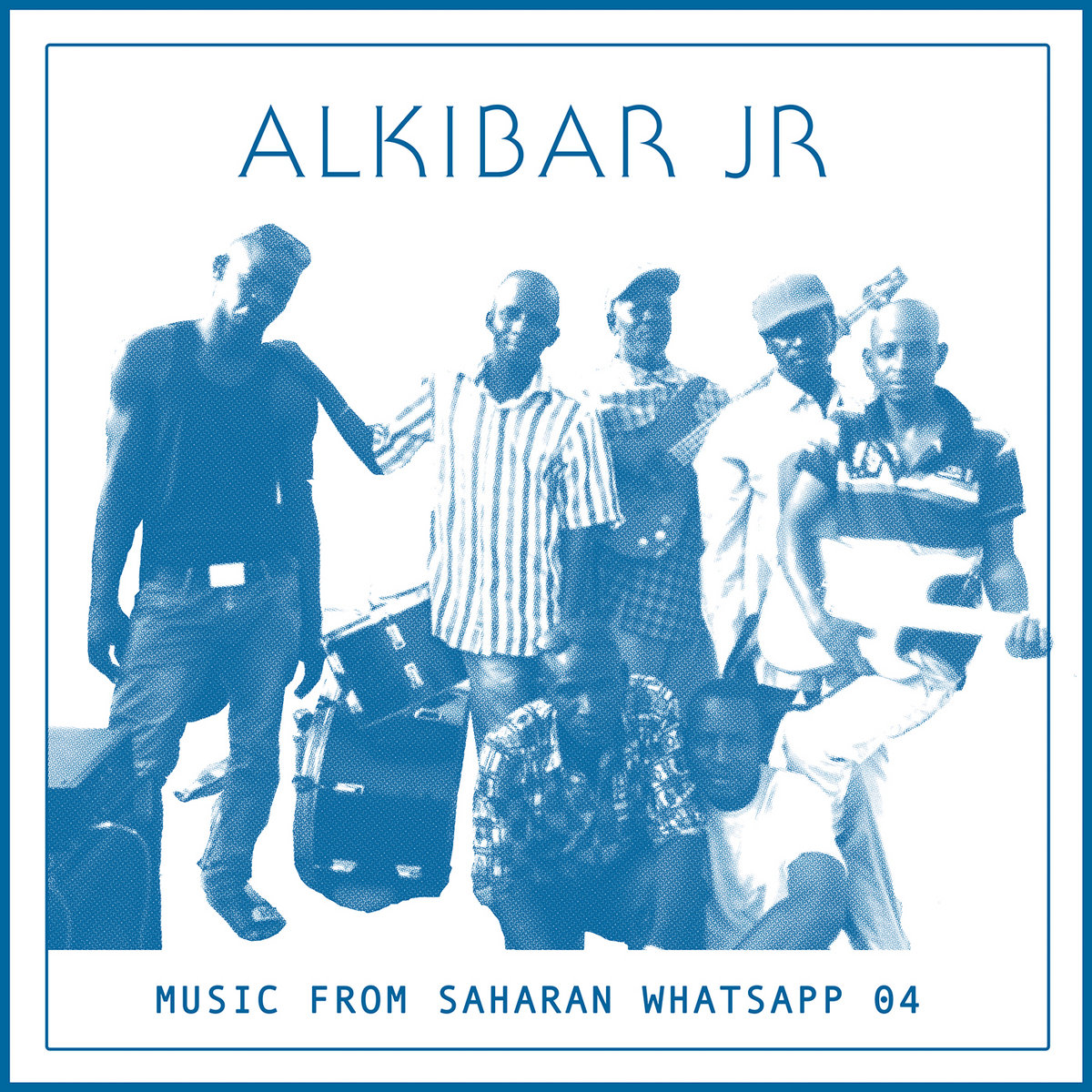 Hailing from Niafounké, a town on the banks of the river Niger (and birthplace of Ali Farka Touré), Alkibar Junior is a Malian Blues band that plays the traditional sounds of Northern Malian Blues or, to be more precise, Sonrai/Songhoi guitar music.
Many moons ago the band started out as apprentices of Afel Bocoum's group "Alkibar",  but after nearly two decades they have now have become a force of their own.  Alkibar Jr. consists of Sekou Touré (vocals), Diadie Bocoum (guitarist & youngest brother of Afel Bocoum), Oyé Yattara (percussion), Demba Traoré (vocals), Amadou Daou (vocals), Kola Kané (drummer), Salah Guindo (Violin) and Moussa Tiambou (Bass).
For their latest release, Alkibar Junior have created a 4-track EP for the Sahel Sounds presents: "Music from Saharan WhatsApp" project!  Throughout the whole of 2020, Portland,Oregon's Sahel Sounds label will be releasing a monthly EP from a musical group in the Sahel.  Every album will be recorded on a mobile phone, transmitted over WhatsApp and uploaded to Bandcamp where it will live for one month only.  Each release will be available as a "pay as you want" purchase, where 100% of the sales will go directly to the artist or group!  After one month, the album will be replaced by another one, until the end of the year. So this really is a case of buy while you can – these EP's won't be around forever and its a great opportunity to also support the contributing artist!
Alkibar Junior's EP, Music from Saharan WhatsApp 04, opens with today's high-energy offering, Soukabe Mali.  It's like a melodic jumping bean, fuelled by the spirited, crisp pulse of fiery percussion and a fast-paced hypnotic tune that lifts you into realms of heightened consciousness…its wakes you up in every way possible! I can't recommend this EP highly enough and if the appeal of giving 100% profit to the band in exchange for this glorious music isn't enough to entice you in, I don't know what is!!…and for any percussion/drum fans, there's some pretty hot snare work going on throughout the whole EP too!!!
Listen above and check out/purchase the whole EP (for any price you like) on Akibar Junior's Bandcamp page here.…do it!