---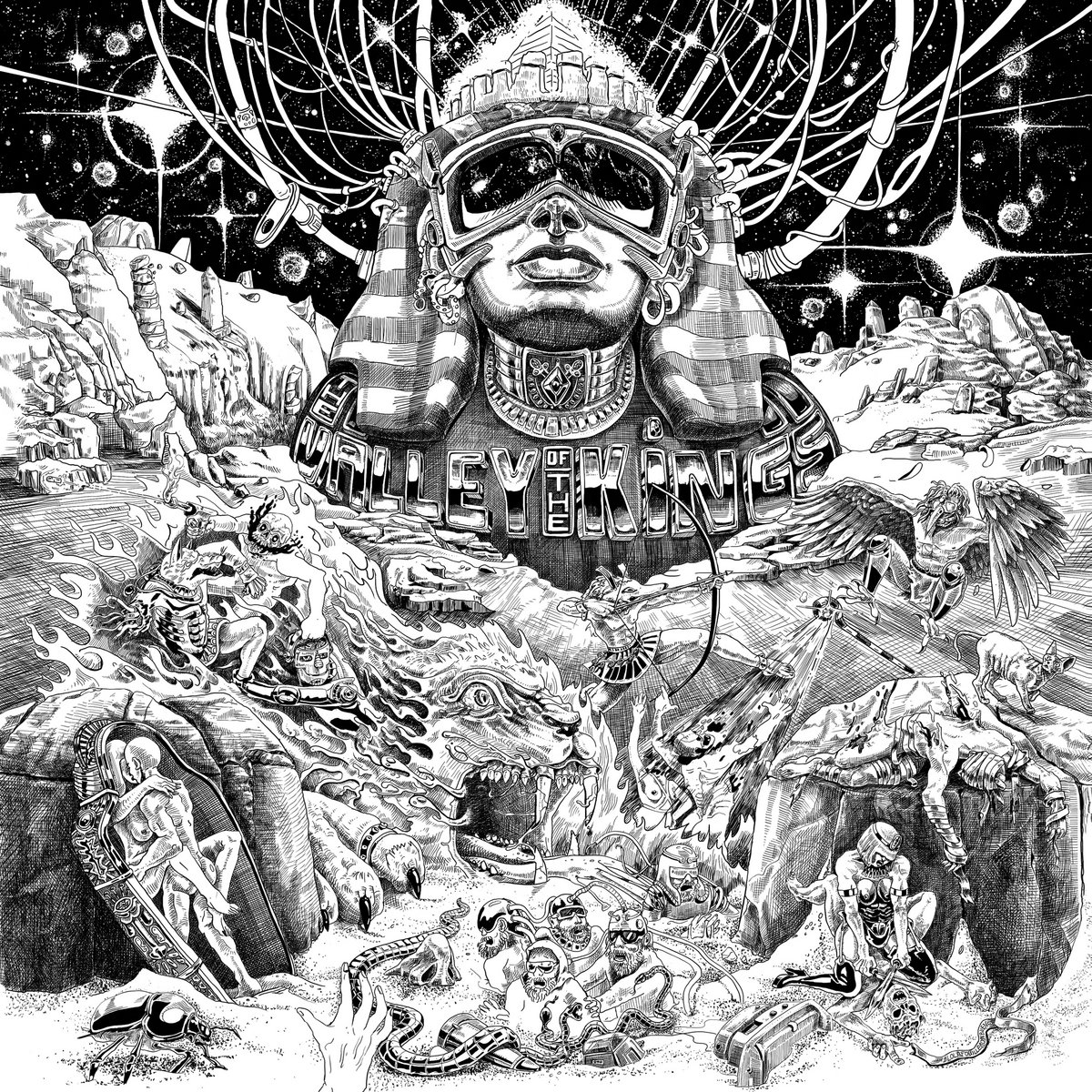 This may be a new discovery for me, but I dare say there will be a few of you out there already familiar with Ugly Mac Beer? After all, he has been about on the music scene for at least 20 years now!! This French DJ/producer and founder of Beatsqueeze Records has been described as a "key figure in the French breakbeat scene", and has spent two decades releasing his own blend of lofi hip hop.
Inspired by the 90s productions of Madlib, DJ Shadow or RZA, the concept for his latest and forthcoming instrumental offering is based on the search for the sample of "THE" ultimate and perfectly heady loop, which can be listen to over and over again…has he struck gold with his new album?? I'm definitely more inclined to appreciate this feature, now knowing what has shaped these works!
Due in January 2023, The Valley of the Kings is a record packed full of "lofi hip-hop", "abstract hip-hop" and "broken beat".  Ugly Mac Beer's design was to build an album upon the concept of an "old film about Egypt" and, with its striking, dramatic delivery, he has certainly captured this mysterious and once-powerful-and-proud feel! I like that big, heady cinematic element too, it's allencompassing! 
The New Flame was inspired by Mac Beer's love for New York hip-hop from the 90's, with a touch of the "crime film" soundtracks from the 70's also thrown in for good measure. It's got into my head and I can't help but think of The Avalanches Frontier Psychiatrist when I hear this! I'm not always hot on repetition, but I guess if you get that 'something' right, it does work…and this works!
The New Flame follows previous singles, Listen to Me and the album's title track, The Valley of the Kings – both of which I've pasted below for your listening pleasure! I hope you enjoy, and if you do and want to hear more, you can pre-order the whole album from here. …nice artwork too!!
"The Valley Of The Kings"  Ugly Mac Beer 's new album  – Released on January 27, 2023
After unveiling a first single last month, Ugly Mac Beer, today announces his new solo album, with the release of the eponymous track "The Valley of the Kings".
This short track, which is the introduction to the album, announces the general mood with its powerful hip-hop drum lofi on a big cinematic and orchestral sound that evokes an Egyptian peplum of the 60s taking place in the heart of the mythical valley of the kings!