---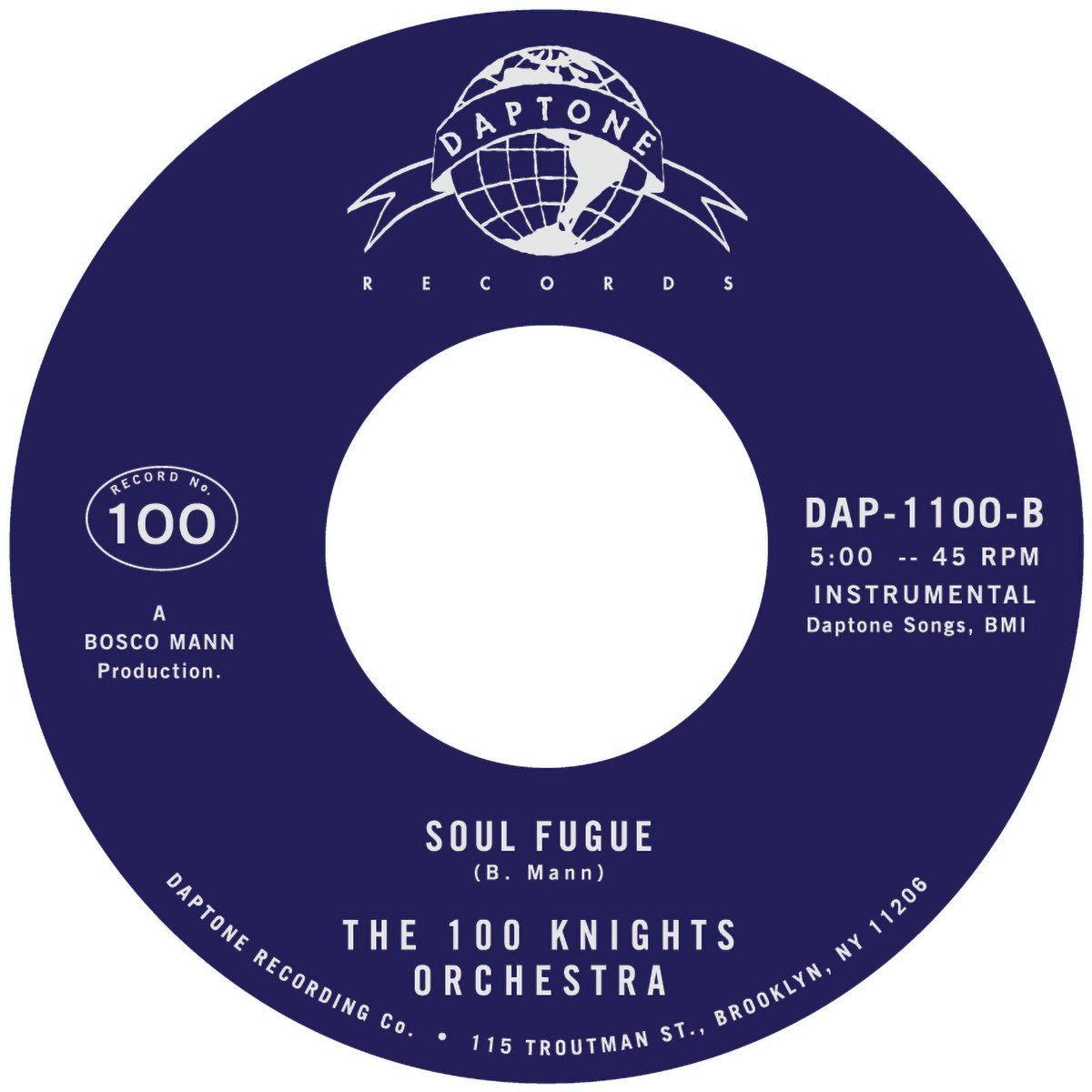 Exciting things have been brewing at the Daptone house, cooked-up in the form of a scorching hot new single and, with only just over a month to wait for its release, this exciting offering will soon be available to all!!
To celebrate the release of its 100th 45rpm, Daptone Records have recorded two very special songs to commemorate this milestone.  The record features an unprecedented collaboration of talent from the legendary roster of  Daptone artists, featuring the tracks Hey Brother (Do Unto Others)/Soul Fugue and will be available on standard black vinyl 45, a Daptone logo die-cut picture disc as well as digital release.
The A side, Hey Brother is a song written by The FRIGHTNRS, appearing on their acclaimed rock-steady LP, Nothing More to Say.  Credited to The Family Daptone, this track features the cream of Daptone's vocal crop, including Saun & Starr, The Frightnrs, James Hunter, Naomi Shelton, Duke Amayo, Lee Fields, and the late Charles Bradley and Miss Sharon Jones.  Originally found on The Frightnrs Nothing More to Say album, this A-side track was re-recorded after the tragic passing of Frightnrs frontman Dan Klein as an expression of togetherness and gratitude, a love letter to the label's fans and an ever-lasting tribute to those lost from the Daptone family.
To mark the announcement of the 45rpm, Daptone have recently shared the records B-side, a horn-infused instrumental beast performed by the star-studded super group, The 100 Knights Orchestra.  Soul Fugue features EVERY HORN PLAYER THE LABEL HAS EVER WORKED WITH!!!! This includes members of The Dap-Kings, Antibalas, The Budos Band, Menahan Street Band, The Extraordinaires, The Soul Providers and The Daktaris!!!!!! …and when I say beast, I seriously wasn't exaggerating, this track is colossal!!!!..and gloriously so!!
The single is available at the Daptone web-shop as well as their Bandcamp page and releases on 28th June.  Soul Fugue is streaming now (from one of the above links) and can be enjoyed (I guarantee) by listening above!
Daptone also included this heartfelt message on the single's release page so I thought I'd share this too, see below:
"What started as an ambitious thank you to you, our beloved fans, has now also become a loving tribute to the brothers and sister we've lost since it's inception: Charles Bradley, Dan Klein, Cliff Driver, and our eternal Queen, Miss Sharon Jones. So, thank you, friends, for all the years you've help us to "Keep Putting Soul Up". May this disc forever live as a token of our gratitude, and keepsake of the times when our departed loved ones shared the stage with us. "