---
This song is so wired it could set pretty much anything ablaze! At a whopping eight and a half minutes long, A House On fire is a high-powered ball of frenetic energy released by the Chichester, West Sussex three-piece, Traams in 2016!
Consisting of Stuart Hopkins (vocals, guitar), Leigh Padley (bass) and Adam Stock (drums), the group came together in 2011 after the three band members bonded over their mutual tastes of music, specifically musicians such as McLusky, Pavement, Television and Kraftwerk. By 2012 they were signed to FatCat and a year later released their debut album, Grin.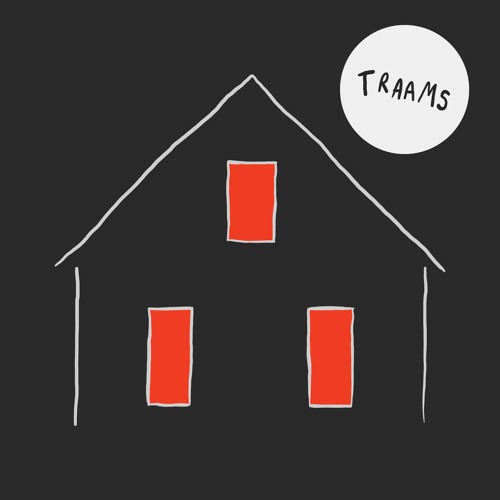 Today's near nine-minute epic was recorded with Theo Verney at Strongroom Studios in London and wastes no time getting stuck in.  Kicking off with a highstrung beat and pounding bass line, Stu Hopkins' vocal yelps and yells adds to the intensity; the fury and tension not letting up for one minute, it just keeps coming! Speaking of the track the band explained how "we wanted a relentless big'un with a handful of chanty melodies – one to hang around the end of our live sets," also exclaiming how the duration is "nice and long and you can dance to it should you wish." 
Well, I'm definitely not short of a few moves for this one (they may not be coordinated mind!!)…and even if you're not a dancer, I doubt you'll be able to keep still once it gets going?!
Listen above and check out the Traams performing this track live below!!!!