---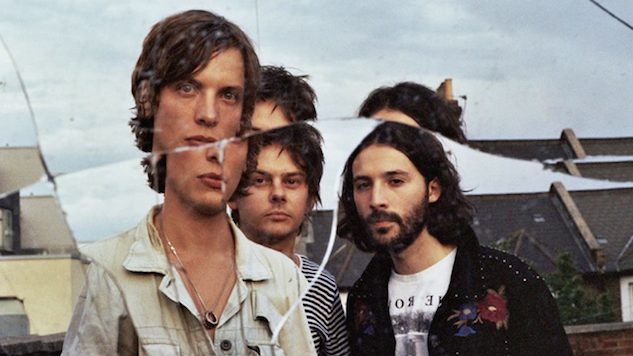 Back in 2015 the London-based trio Yak The band released an EP through Jack White's Third Man Records and a year later their ferocious debut album was spawned.  The record was an relentless, fierce storm of gritty punk-rock with attitude, seemingly limitless energy and a bold artistic vision.
With nearly a two year gap since their 2016 debut LP,  Alas Salvation, the group followed it up with Pursuit Of Momentary Happiness and with this came 11 more tracks of pure psych-punk goodness.  First single, White Male Carnivore is heavily laden with fuzz-fuelled guitars and roaring vocals.  Vocals that howl with a half-spoken, half-sneering gruffness, slicing through the glorious thick sludge of raucous rock with effortless defeat and cutting edge. Speaking of the track the band's Oli Burslem explained how: "I was living in Tokyo, struggling to write and a friend advised me to write from my own point of view. So I wrote this. I listed my diet, my sex and my race – among other things. The three words which made me feel the most uncomfortable were white, male and carnivore. Everything currently seems reductive and polarising. This song is a reflection of that."
The track was also the first track to be released since the band were signed to Virgin EMI..check it out above.