---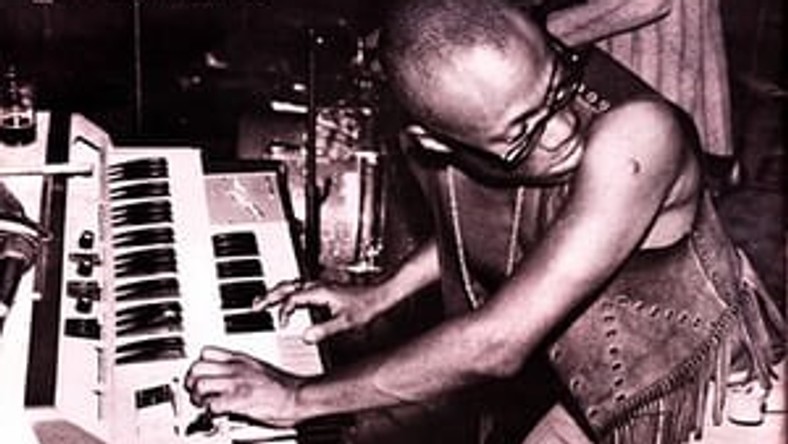 Whilst Nigerian-born singer, pianist, guitarist and composer, Segun Bucknor may not be a household name like his contemporary Feli Kuti, he was still widely revered and highly popular in Nigeria, Ghana and Benin.  Perhaps this lack of international recognition was due to his relatively brief music career which only spanned over a mere six years – from 1969 to 1975.  But the music that Sergun Bucknor and his band created in this short space of time was equally as stirring and, often orientated around Nigerian culture and politics, has since earned him the recognition of being one of the pioneers of Afrobeat.  The BBC identified this and have since described his sound as an "interesting slice of Nigerian pop music history and culture!"
Similar to Fela, Bucknor started out playing in the popular highlife style and like Fela, it was a visit to the United States (Bucknor studied arts and music at New York's Columbia University from 1965 to 1968) that opened his eyes and ears to American soul music. When Bucknor returned to Nigeria in 1968, he was determined to bring this sound to a wider audience.  The result was a brand of Afro-Soul that in turn became a proto-type of Afrobeat. With his bands, The Assembly and The Revolution he released a few politically charged tracks, but in 1975 his group disbanded and Bucknor dedicated his time to journalism; for which he specialised in political corruption – tackling the very same issues that fuelled his songwriting (and it was these very strong view points that resulted in numerous threats which also played a major part in his move away from music).
I hope that in sharing this song today I can also share what I consider to be a very prominent and (equally) dynamic musician of this genre.  I only stumbled upon his music recently but I've rapidly made it my mission to hear all that he recorded in those six years! This is really cool stuff and needs to be heard, so if you are not familiar with the soulful funky sounds of Sergun Bucknor I hope you enjoy..and if you are already a fan, I'm sure you will enjoy anyway?!
Last year Spanish label, Vampi Soul released a record containing "the largest compilation of his music from the early 70s to have been released."  Entitled, Who Say I Tire, the record features two versions of today's song; the first being today's shortened version which you can listen to above and the second, a ten minute acoustic version which you can catch below.