---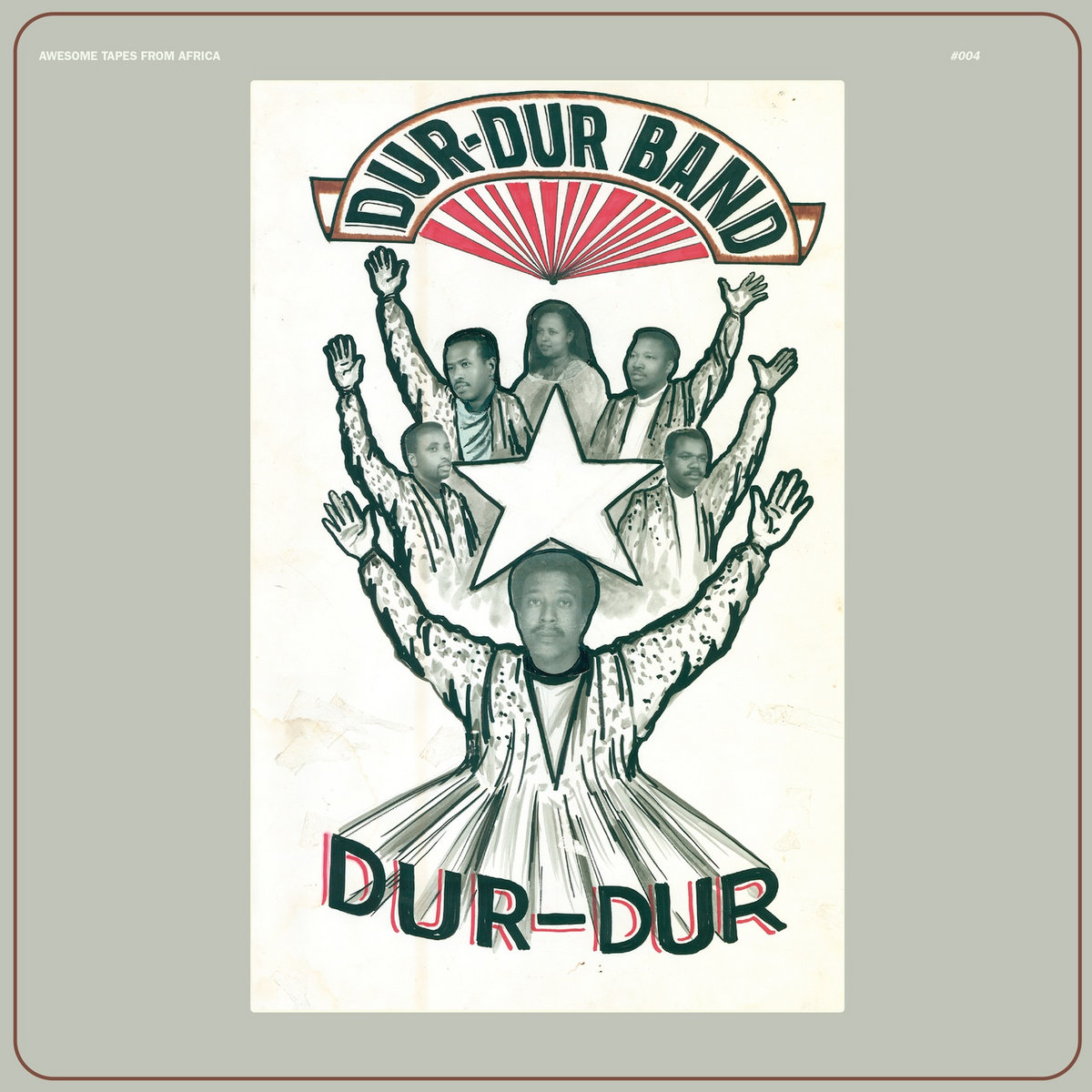 How much do I love this track!!! The groove is contagious, the melody shines like a diamond and the vocals cut a fine stance! The group behind this superb afro-funk/soul sound is Somalian duo, Dur-Dur band, a young outfit from the 80's who fused together Funk, Reggae, Soul, Disco and New Wave, along with Banaadiri beats, Daantho and spiritual Saar music.
Inspired by artists from Michael Jackson to Bob Marley, Santana and James Brown, they were founded in 1984 by keyboard player Isse Dahir Qassin and by 1987 the line-up included: singers Sahra Abukar Dawo, Abdinur Adan Daljir, Mohamed Ahmed Qomal and Abdukadir Mayow Buunis, guitarists Abukar Dahir Qasim and Yusuf Abdi Haji Aleevi, trumpeter Ali Dhere, saxophonists Muse Mohamed Araci and Abdul Dhegey, keyboardist Eise Dahir Qasim, bassist Mohamed Ali Mohamed, drummer Adan Mohamed Ali Handal, percussionists Ooyaaye Eise and Ali Bisha and Mohamed Karma, Dahir Yaree and Murjaan Ramandan on backing vocals!!
Though influenced by the popular music of the time, their fusions also incorporated traditional Somali melodies and dance rhythms. Dur-Dur's ethics were simple: they wanted to create music that made people dance and by marrying the sounds of Funk, Reggae, Soul, Disco and New Wave, they created the perfect vibe to get people moving.  Today's song is testament to that!!! Oh yeah!
Dur-Dur Band managed to release almost a dozen recordings before emigrating to Ethiopia, Djibouti and America. The band's first two albums were released in 1986 and 1987, but have now been reissued via Analog Africa and Awesome Tapes From Africa.
Dooyo features on Volume 5 and, according to the liner notes, "is a type of traditional Somali dance. The lady is singing, 'I am warning you guys, I hear drums playing for me and it's healing me and I won't resist. It's my medicine. Dooyo has taken me over and I won't stop dancing!'"
Resist the urge to dance to this, I dare you, it's a smasher!!! Listen above and check out the rest of Volume 5 here.