---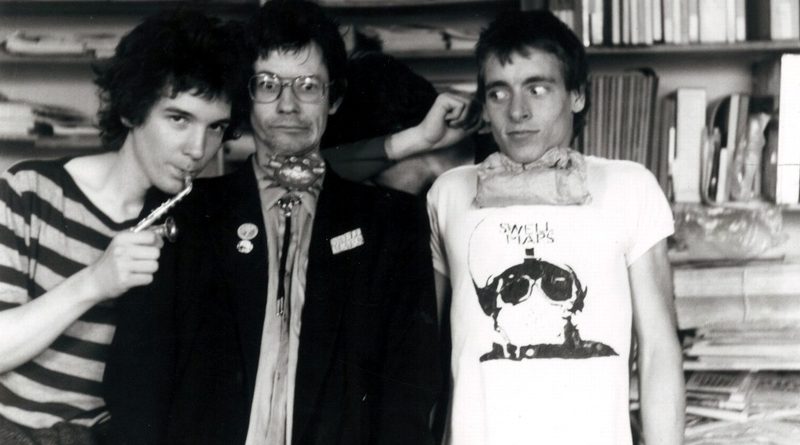 The Swell Maps were an experimental outfit from Solihull, Birmingham, who fomred in 1972. They emerged from various bedrooms, coming together to concoct and experiment with sound, succeeding in creating what has become known as their own brand of pioneering DIY punk! The band consisted of teenagers Epic Soundtracks (real name Kevin Paul Godfrey), his brother Nikki Sudden (real name Adrian Nicholas Godfrey), Jowe Head (Stephen Bird), Biggles Books (Richard Scaldwell), Phones Sportsman (David Barrington) and John "Golden" Cockrill.
Influenced by bands such as T. Rex and Can, they created a new soundscape that would be heavily mined by others in the post-punk era. Their first single, entitled Read About Seymour, was a bouncy offering released in 1977 on small label, Rather Records. Such was its impact, the track has since been celebrated as one of the classic punk era singles! Subsequent releases were mainly issued through Rough Trade Records.
After recording their first John Peel session Swell Maps went into WMRS studio to record their first album A Trip to Marineville, which was released in 1979. They recorded a second album, Swell Maps in "Jane From Occupied Europe", in 1980 and disbanded shortly after. 
Their sound has been said to have influenced the likes of Dinosaur Jr, R.E.M, Cornershop, Deerhunter, Nirvana, Pavement, Thurston Moore and Sonic Youth; but I would imagine the list is far more extensive than that, such was their impact.
Last month an album was released by Easy Action Records which had been compiled from the vaults of Swell Maps founder, Jowe Head. Crammed full of rare and unreleased tracks, Mayday Signals unearthed today's little grower, which has remained unknown…..until now!  Almost Grown is a cheeky little ditty with a sound so raw you can almost imagine you are in the room with the band. The beat is organic, the vocals just do their own thing and the sound comes together perfectly in disjointed harmony! Check it out above.