---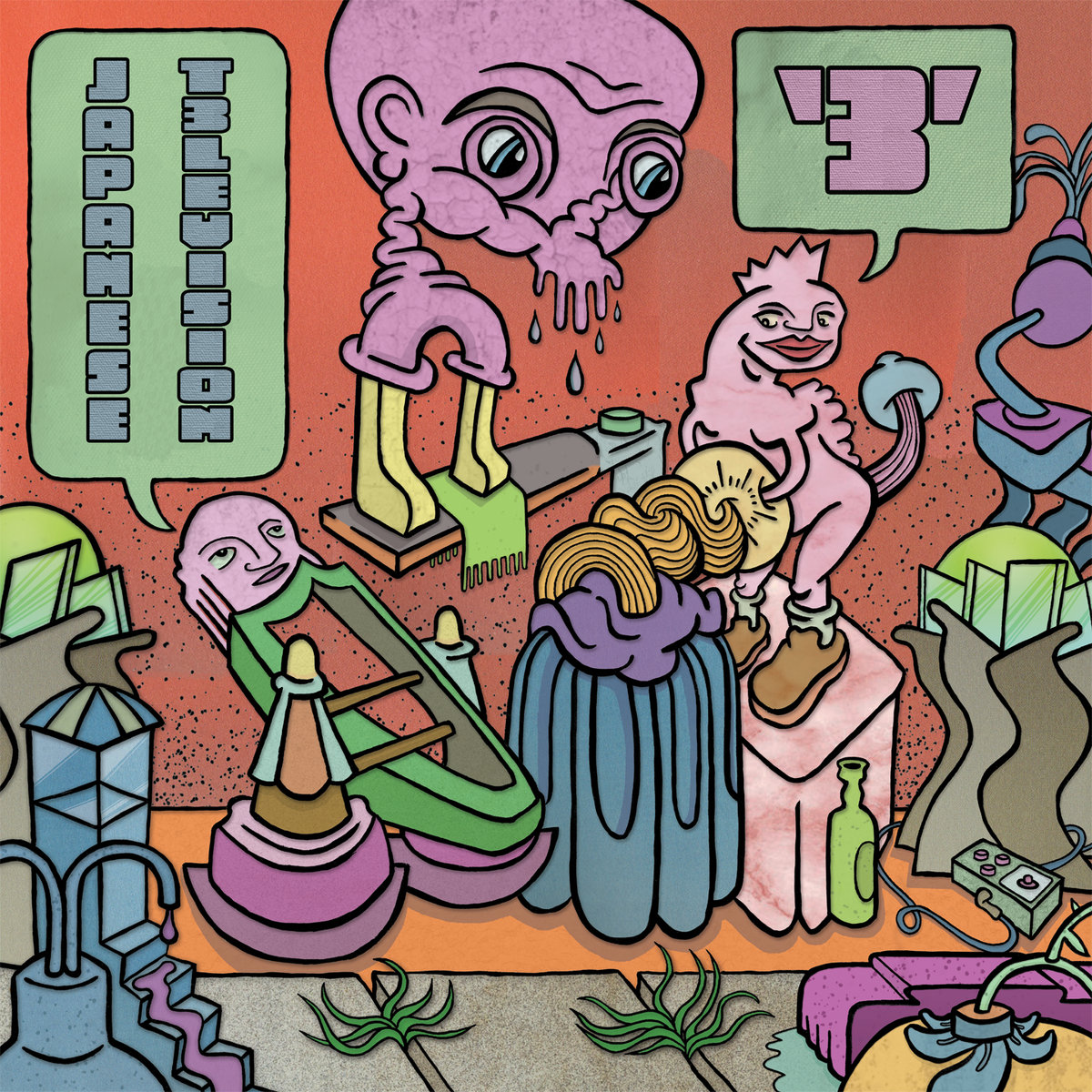 With a taste of the exotic coursing through these cosmic sound waves, a new rocket ship of 'spacesurf' love has been unleashed into our orbit.  Falling Spikes is the second single from Japanese Television's forthcoming EP "3", which is set for release next month.
The band formed in 2018 through a shared love of fuzz boxes, Joe Meek and UFOs and promptly took to reinventing Space Surf!  Their sound is inspired by early garage and mind bending psych, whilst instrumentally they devise their own homemade effects pedals and fuse these with an array of rare instruments! The result is enticingly unique!
On September 4th they will release their brand new 5 track EP, once again partnering with Chicago label Tip Top Recordings. Two tracks are available already, including today's keep-you-on-your-toes offering – the other being Bee Cages!  Loaded with a few twists and turns, I love the tempo changes and fierce pace; contrast always works and in this case the psychedelic quirks definitely keep you guessing! Check it out above and pre-order the EP from here.  Loving the artwork too!!