---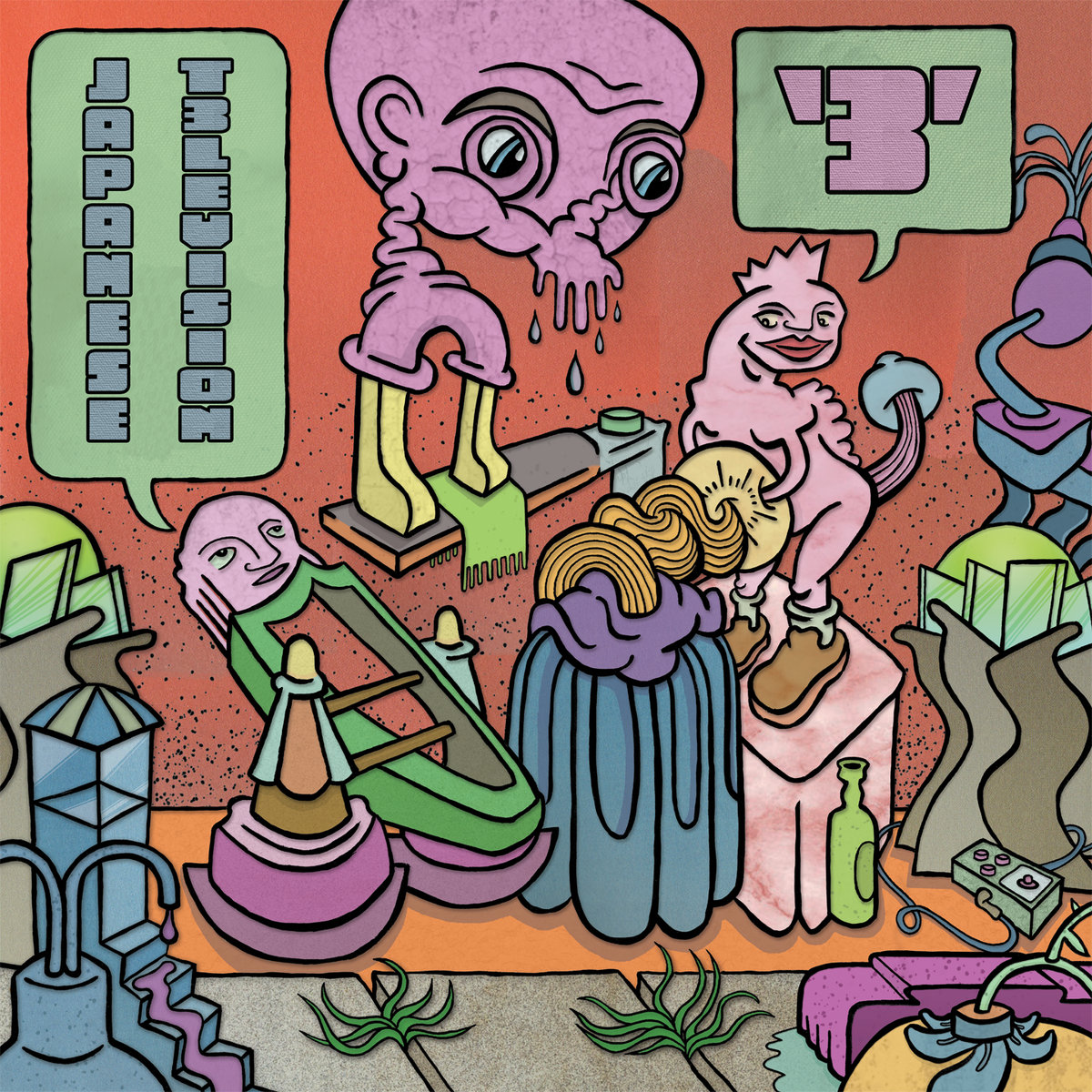 With a taste for all things spaceadelic, Japanese Television create fascinating instrumental jaunts that transport you to cosmic worlds.  Last month I brought you Falling Spikes, the second single from the galaxy surfers latest EP, "3".
The band formed in London in 2018 through a shared love of fuzz boxes, Joe Meek and UFOs and promptly took to reinventing Space Surf!  Their sound is inspired by early garage and mind bending psych, whilst instrumentally they devise their own homemade effects pedals and fuse these with an array of rare instruments! The result is enticingly unique!
Yesterday saw the release of "3", a five track voyage into a world kaleidoscopic instrumental psychedelic wonder.  It takes a certain dynamic to fuel instrumental tracks, but this outfit have nailed it! Take today's track for instance! Martian Soup is mysterious and intoxicating, with serpant-like keys and bass entwined in a hypnotic duel as the beat keeps control….It's an enticing beast that will lead you astray! Check it out above.
"3" released yesterday via Chicago label Tip Top Recordings – Grab yourself a copy from here.