---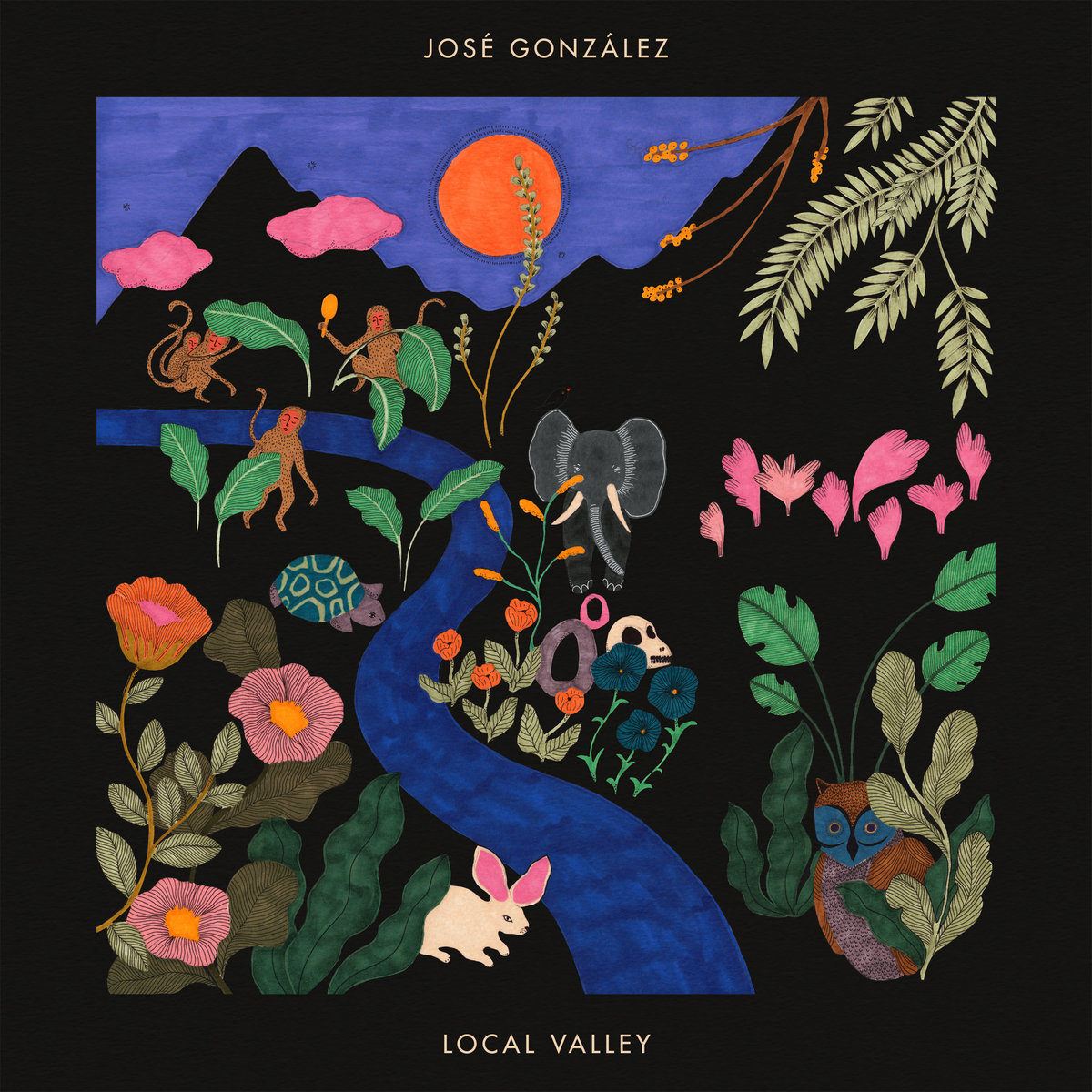 Released just over a week ago, Local Valley is the title of José González's latest album. It's been six years since he released Vestiges & Claws, and this new record reflects the developments and changes these years have brought about.
His sound has always been vast and expansive, offering escapism into lands of intricate soundscapes, but this collection of songs sees the Swedish-Argentinian singer-songwriter delivering his lyrics in all three languages he speaks (English, Spanish and Swedish). This is the first album he has done this on and is also the first album to use computerized rhythms rather than the subtle percussion of his past efforts. By his own admission Gonzalez considers this "my most accomplished songs to date"……
Whether you understand the lyrics or not, one thing is for certain and that is his gentle tone transpires any language. Vocal harmonies and grooves consistently engage as their delicate layers overlap with dynamic grace. The record was recorded in his summer house, a place that allows him to "feel free and savour the view of nature," but he also suggests that Local Valley could be the space in your mind too? This offering is definitely more in tune with the natural world and embraces the evolution of the spirit as Gonzalez explains, "Its about me becoming older and enjoying trees more than people…" – A sentiment I can wholeheartedly relate to!
Working my way through the album as I type, the charms of title track Valle Local has really got into my head. It's the kind of Gonzalez track I really appreciate and feels natural, free and organic, like natures essence has been bottle in a song! Check it out above and listen/purchase the rest of the album from here.