---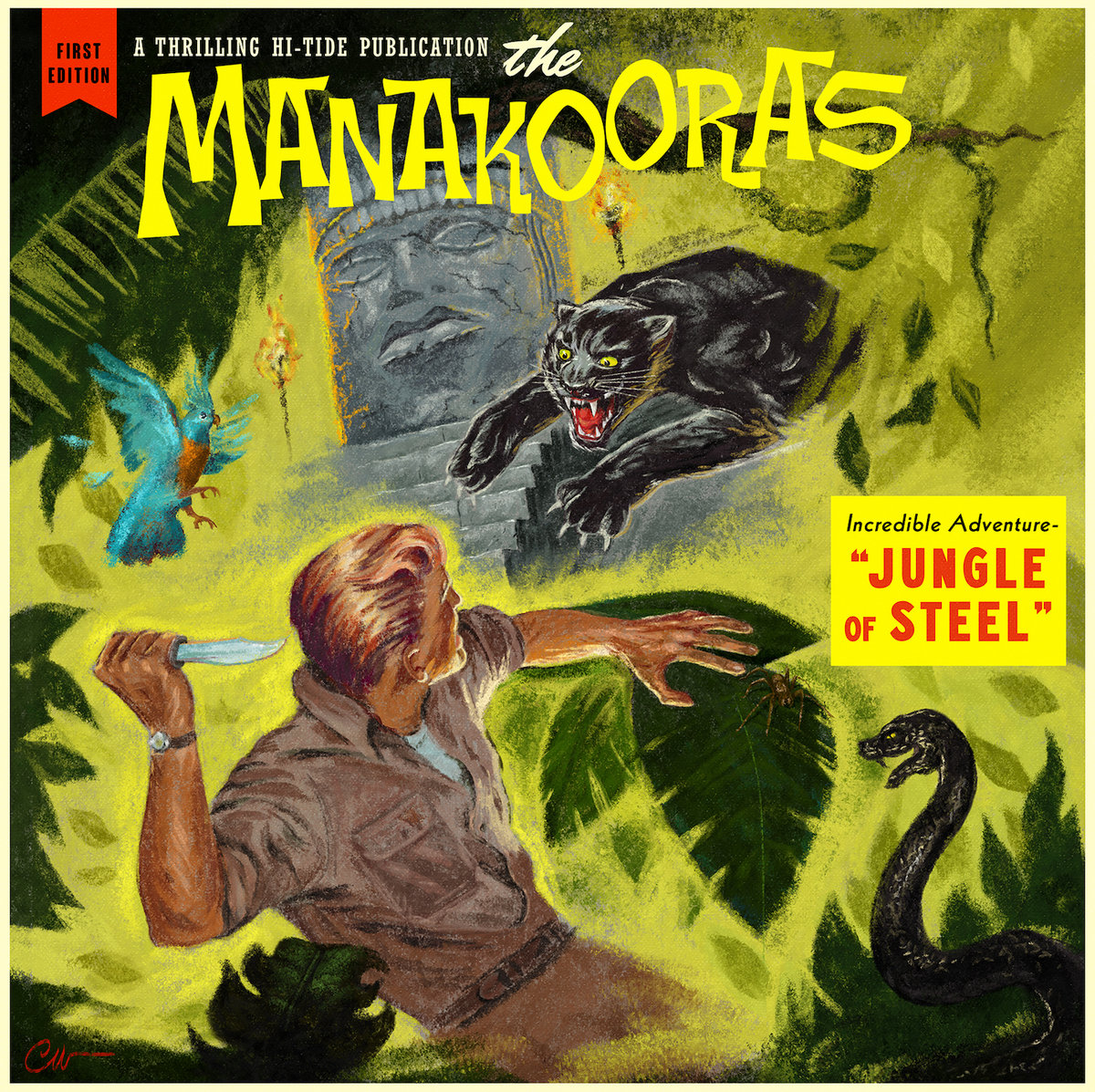 Featuring members of the Aqualads, The Intoxicators, The Penetrators and more, The Mankooras are a southern super group who combine the sounds Exotica, Surf and Hawaiian music into their super-soft surf creations. Their intoxicating compositions are hypnotic, with strong hints of Martin Denny, Les Baxter and Arthur Lyman coursing through their authentic, steel guitar-driven sound.
I'm not quite sure when they were formed, but I anticipate it was in the last two years as their first release (a self-titled EP) came out in 2020.
Howl of the Jaguar is a track taken from their upcoming album which is due early next month via New Jersey's Hi-Tide Recordings. Jungle of Steel is a 12-track offering which, as described on its release page, promises to be "your passport to a land of danger, thrill and excitement!".  Today's track certainly provides that, packing a hearty dose of excitement and thrill into this surf-drenched mastery of mystery and escapism. Check it out above and if you fancy a copy of this upcoming record, you can pre-order it here.