---
Leeds-based Yard Act are a four-piece with a hell of an eye for detail.  Observing the 'norm' and bringing it to life with wit, detail and humor, their lyrical flair takes the lives of people/places, adding narratives to the everyday in a way that we can all relate to!
Coming together in 2019 and thriving despite current circumstances, Yard Act have only played a handful of gigs, but have already released two striking singles!  Pulsing with post-punk vigor, hints of The Fall can be heard in their wonderfully detailed, often boisterous and highly-engaging rawness; their ability to write relatable lyrics one of their most striking qualities.
Yard act began after friends Ryan Needham (Bass) and James Smith (Vocals) started creating minimalist rock tracks using a primitive drum machine and borrowed bass guitar. Later drafting in George Townend on drums and Sammy Robinson on guitars, (whom they met at their spiritual home, The Brudenell Social Club) they played a handful of shows to a rapt reception…but then Covid struck and put a halt to their imminent progress. What's really impressive, however, is that despite their current limitations, their ingenuity and artistry has enabled them to put out their debut release.
The band have been writing throughout lockdown so that they can be ready for 2021's great reopening; although Smith is avoiding the news and its obvious targets for his quietly lyrical fury. He says: "Rather than the panto villains, it's about how their ideologies get burned into everyday life. Everyone should be called to account."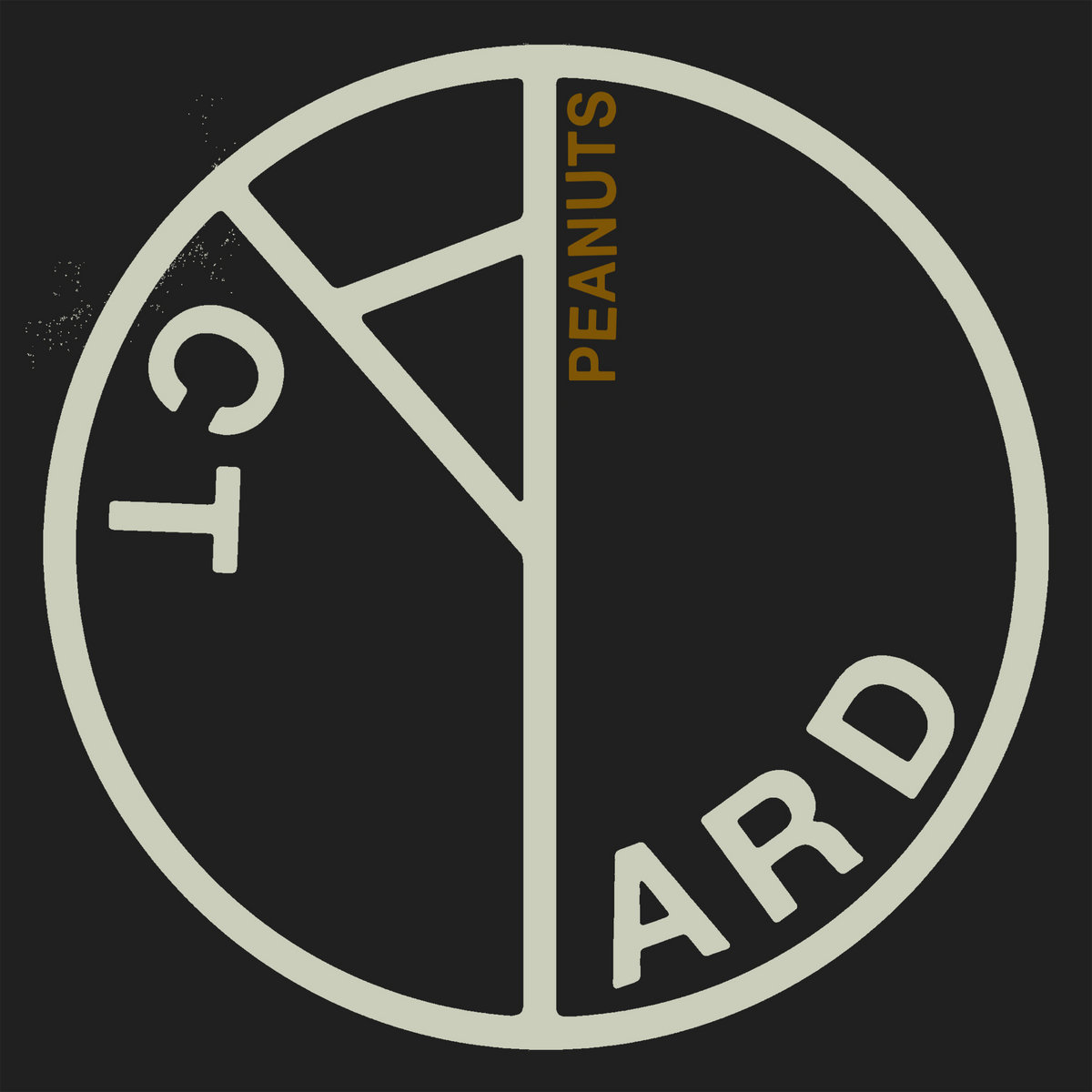 Their anecdotal prowess shines through in latest single Peanuts and i'm loving it! I could dissect the lyrics and tell you what amuses the most, but just keeps giving all the way through and with lines like, "It takes real guts to fake being nuts/And it takes real nuts, to break fake guts", how can you go wrong? I'm definitely going to keep my ears on this lot!
Check it out above, read all the lyrics below and listen/purchase more on their Bandcamp page here.  I've also found some great  footage which  you watch below….
Peanuts
Here I am again,
Here I am sitting in the waiting room
Waiting for an appointment
That I had booked six months ago
I'm feeling very low
Yes, I was shitting bricks
At the prospect of existence without you
And so I gave it one more go
But the story didn't stick and something didn't click
Some allergies you tolerate and some habits, you just have to kick
I saw you on your back
Amongst the peanut shells
That were scattered on the floor of the big top
Right next to the overwhelming sense
Of impending doom, but no one even asked
Or mentioned anything to me about the
Elephant in the room when suddenly it clicked
Some allergies you tolerate and some habits, you just have to…
You gotta bite the bullet, you gotta get it fixed
You gotta get it seen to (so see to it)
That the story sticks
You always said that you'd both met and fell in love at the circus
And that's why you loved animals so much
So much so that you'd bought a big dog
With little ears and called it 'dumbo'
Which was a joke that got less and less funny every time
Obviously you brought the dog along that night…
When you showed up otherwise alone, to my dinner party,
Having already rang ahead, to ensure that all of my dishes
Had been prepared in a completely nut free environment,
Now quipping that it was for the sake of your 'imaginary' husband,
Because several years on from the wedding
That none of us were invited to
We still hadn't met him, even though you always said he was coming,
Before suddenly he couldn't make it
Because he travelled a lot with work, but mainly
Because he didn't really exist,
You broke down in tears in my kitchen,
certain he was seeing someone else.
How reckless we'd all been to tolerate your fabricated reality
But until then I didn't have the guts
To put an end to the ever maddening scenes
So instead, with a solemn nod and totemic silence,
I walked over to the cupboard
where I kept the snacks,
took a pinch of dry roast dust from the loose pegged bag
Sprinkled an inch into the upturned palms of your trembling hands
and said
'If you just rub some of this
Round the rim of his can then no one will know,
but we'll all understand'
It takes real guts to fake being nuts
And it takes real nuts, to break fake guts
You gotta bite the bullet, gotta get it fixed
Get it seen to (so see to it)
Because stories that don't stick
Mean someones bound to twig
If your alibis cooperate then they will be
Fed to all the pigs