---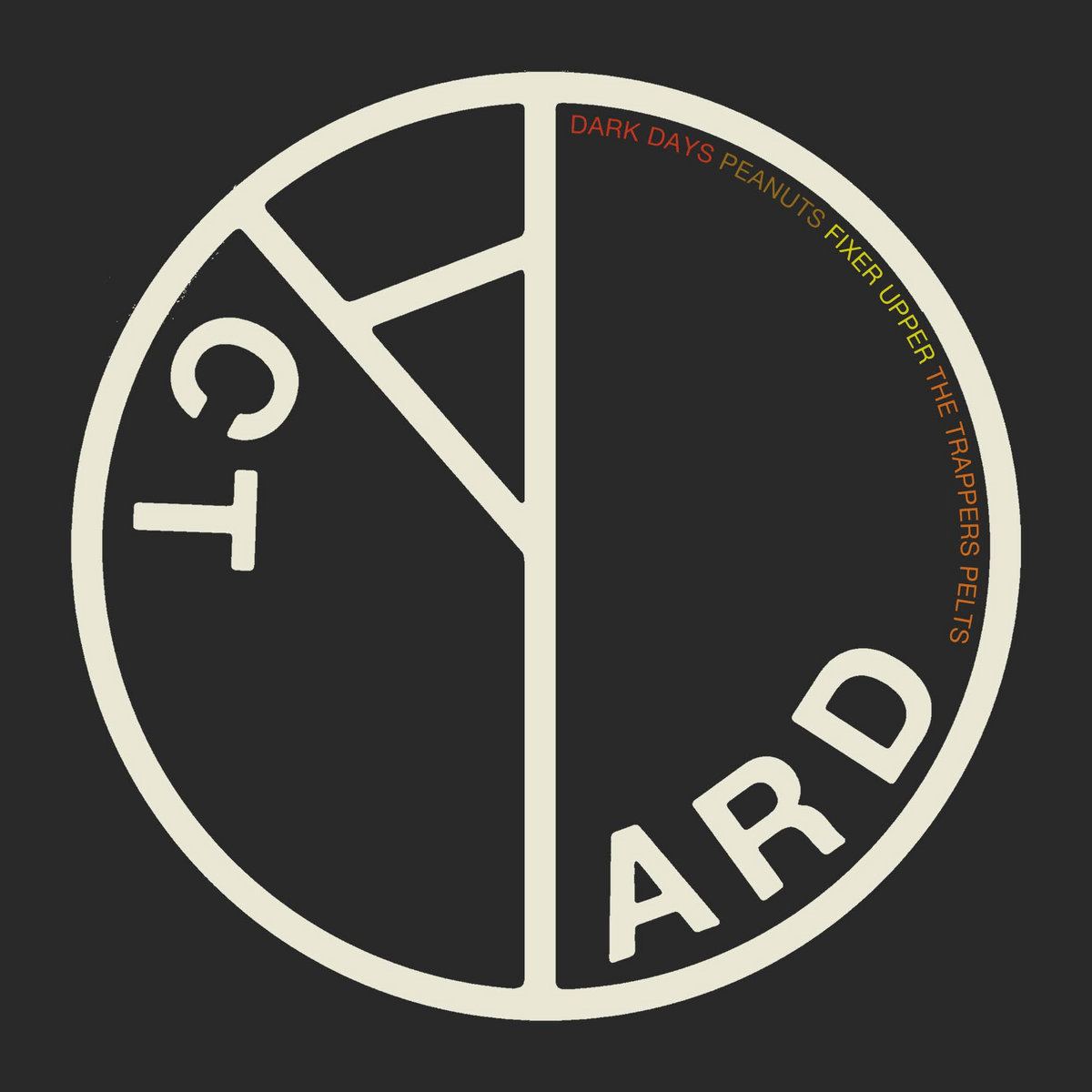 Whilst I never let a good lyric or two pass me by, its not always words that grab my attention with music, but with Yard Act you can't help but marvel at their word wizardry! Today I shared this song with a good friend and wanted to extend this further by sharing it with anyone who finds this post!
Leeds quartet Yard Act released their fourth new track earlier this year, which follows previous singles, The Trapper's Pelts, Fixer Upper and Peanuts. Yard act got together in late 2019 when Ryan Needham found himself temporarily living in James Smith's spare bedroom. The two had been pub associates for years, but their new living circumstances fuelled their creative partnership and strengthened their already firm friendship. Smith's interest with spoken word, together with Needham's lust for all things proto-punk, solidified a firm basis from which they have nurtured their own seed of creative explorations. Whilst their instruments may be old (they have been using an ancient drum machine and a borrowed bass guitar), their ideas are new, and this thirst to create has transcended any limitations posed by such basic equipment.
The proof is in the pudding and the band have received nothing but praise and acclaim from national newspapers and big radio stations alike! During lockdown the band have been working hard on new material and Dark Days will be the last of four singles before they begin work on their debut album!
Speaking of the track, James Smith has explained how, I wrote the first verse and chorus hook quite fast but then I didn't know how to finish it. The demo Ryan sent was ace, real sparse. The drums were really driven but the bassline felt like it was suspended mid air in the verses, like a dub bassline or something. It created the illusion that you have time to stop and look around amidst the ensuing chaos. It's like in war films when all the noise stops and you just hear the protagonist's heavy breathing whilst they survey their surroundings in slow motion. Then the chorus hit with this 'Captain Caveman' vibe, it reminded me of that stop-motion cartoon from the 90's 'GOGS' if anyone remembers that? I liked the juxtaposition of the bleak world with the cartoon bass line. Despite all the advances humanity has made, the threat of devolution feels increasingly possible in the modern world, and on my bad days when I'm spiralling I can't help but get trapped in my own head envisioning this post apocalyptic future we're seemingly headed toward, so fuck knows why I decided to watch Children of Men when I was feeling like that. If I'd fully remembered what happened in it, I don't think I would've in the middle of a pandemic, but I did, and I actually came away feeling really uplifted by the ending. I saw hope in it, and it helped me finish the story."
Dark Days is out there now waiting to be heard, so if you haven't already checked it out, I can wholeheartedly recommend it!! Listen to the title track above and listen/grab yourself a copy of the EP from here – plus you can check out the lyrics below.
Lyrics
The truth was sold, that's where the trail goes cold
My shoulders shudder at the thought
Of puffing my chest out as I walk home alone
Under the arches, there's this bloke
With a carboot full of stolen phones
Knock-off cologne and mink carcasses
"They're mint condition from Selfridges, mate"
I see arsonists with business rates
Sketched on the back of empty matchboxes and
Police offers getting their truncheons polished off in the bushes
Wondering what all the fuss is about and what I'm looking at
But if looks could kill, my vacant gaze wouldn't even pierce the skin
I'm not lazy, I mean it's just something I've no interested in, mate
Least when I meet my mate, then I'll embrace all my mistakes
As I descend into the bowels of hell for shit eating, food on my face
Dark days
It's a neverending cycle of abuse
Dark days
I have the blues and I can't shake them loose
Dark days
I have the blues and I can't shake them loose
Dark days
It's a neverending cycle of abuse
Respected you to how the media had depicted ya
Though getting to know ya better, we clicked and so we stuck together
Turning the corner of the burning senator with those copper's 'copters
Stopped us and shook us up and down
We know the graph too, we know the due process
They started discussin' whether to let us off for doing nothin' or
Maybe pop us for luck, like we might be hiding something and
The radio buzzed in
"They can't come here man, we're full up"
Thank fuck I bought you enough time not to get shot
Dark days
It's a neverending cycle of abuse
Dark days
I have the blues and I can't shake them loose
Dark days
I have the blues and I can't shake them loose
Dark days
It's a neverending cycle of abuse
Dark days
It's a neverending cycle of abuse
Dark days
I have the blues and I can't shake them loose
Dark days
I have the blues and I can't shake them loose
Dark days
It's a neverending cycle of abuse
My best ideas are borrowed, but they're not half-based
They're hard to swallow, I'm an acquired taste
And if you wanna climb the ladder of success on judgement day
Take my advice and reinvent the wheel completely
Believe me
Dark days
Dark days
Dark days
Dark days