---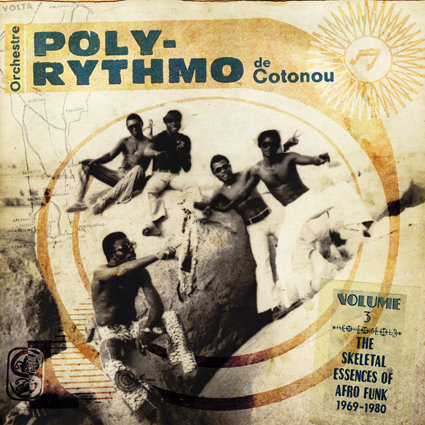 "Take funk, soul, psychedelia and rumba, mix it up with a thick dose of heavy local rhythms and throw everything in a Benin grinder. The brew is then mixed up with hypnotic Farfisa solos, gritty guitar riffs, distorted bass lines, warm horns and the result, of exorcizing proportion, will lead to frenetic body movements. Some people bang their heads, others jerk their feet or feel an urgent need to get up and start shaking their hips….." (Analog Africa)
Music just literally makes everything OK doesn't it? When I say 'OK', I don't mean that it takes away pain, sorrow or stress, but it surely helps beyond words!! Today's song wasn't my planned song, but it came up in a playlist and it was the one for me, it was the right thing for right now. I feel that vibrant melody tonight, I feel those sparkling vocals and even though I have no idea what he is singing about (other than the title, Hear My Melody) I feel it disconnecting it me from everything. I'm freed for those few minutes and happy to be consumed by the music!
Orchestre Poly-Rythmo de Cotonou have featured on my blog at least a couple of times before (she says gathering the other two posts here & here for reference).  With an impressive back catalogue that spans over at least six decades (they are still going now, albeit with an evolving line-up), this band first came together in 1966. Their name translates as "All Mighty" (well, the T.P – 'Tout Puissant' bit does) and MIGHTY they are!!
Though I can't tell you an exact issue date for today's song, I can pin it down to somewhere between 1969 and 1980! Featured on an epic compilation called The Skeletal Essences Of Afro Funk 1969​-​1980, which was released by Analog Africa a good decade ago now, this record paints a picture of a golden decade in this band's prolific career!!! It's glorious!! This band are glorious! Ecoute Ma Melodie is all about the slinky melody, that piercing horn section and the dancing wave of sunshine that beams out of every beat and every note! I love it!! I love all of this!!
Check it out above and follow my link above if you fancy hearing more..but don't stop there, for there's much to discover!! Enjoy!