---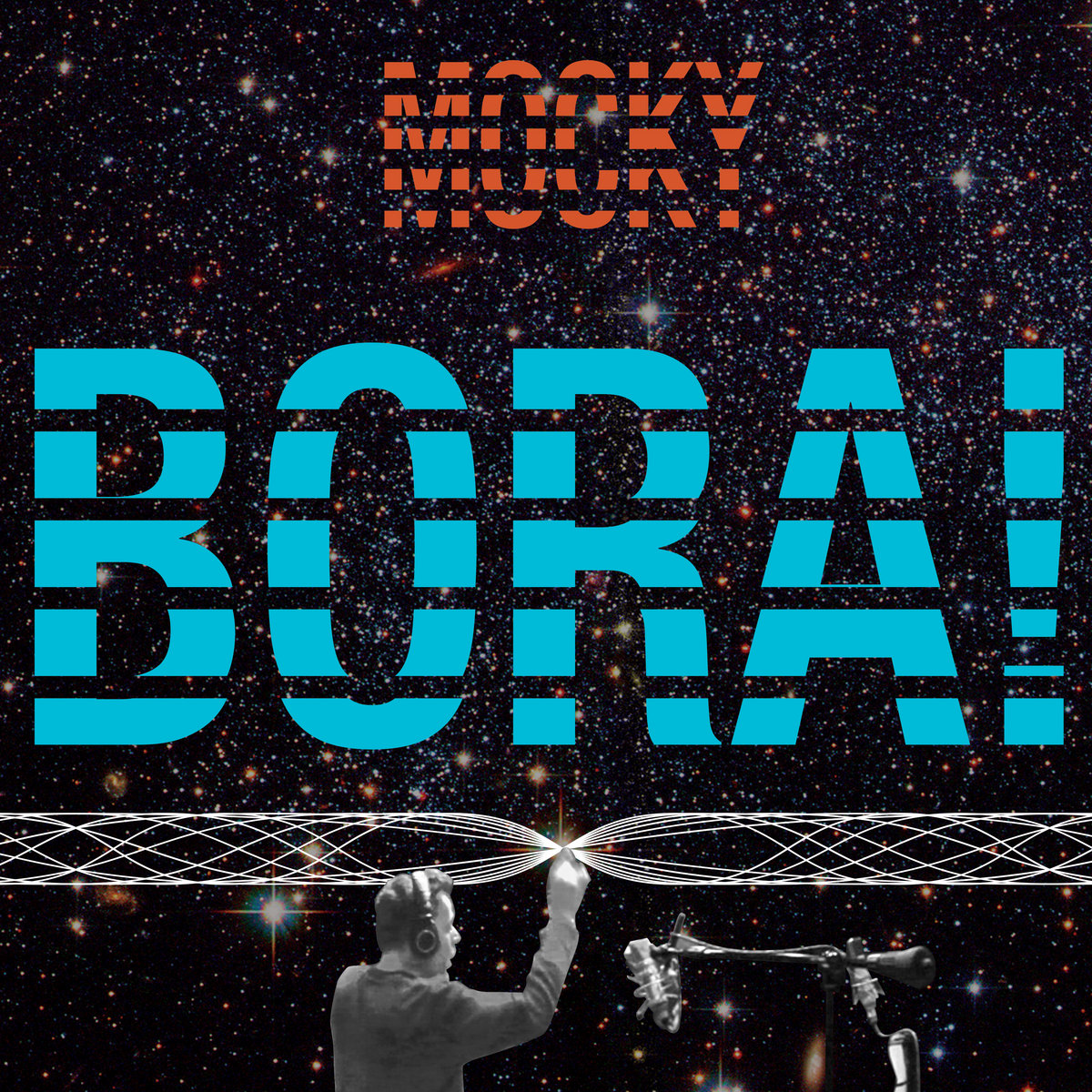 ""Bora!" is the perfect capture of the big open sound of a large group playing together in a room in all its imperfect fun & glory…"(Bandcamp)
Looping with a continuous sonic glow and bursting with more than enough good feeling to brighten any day, Bora is the first single from Mocky's upcoming orchestral album, Overtones for the Omniverse.
This dreamy, inspiriting instrumental brings with it a sense of space and escapism, translating into sound the spirit in which it was created, as Mocky explains on his Facebook page: "…so many people made this happen in the days just before the first lockdown…the energy of 16 incredible humans in one room! Stay tuned for more news on the album but for now enjoy Bora!"
Since his first release in 2000, the Canadian-born, now LA-based producer, composer, songwriter and multi-instrumentalist has released numerous solo albums, as well as many singles and EP's, collaborating with an array of artists including Jamie Lidell, Peaches, Feist, and Chilly Gonzales!  His latest offering, due later this year, was recorded over 2 days in Los Angeles in the same studio where Stevie Wonder recorded Songs In The Key Of Life and produced by Mocky, together with Justin Stanley and Renaud Letang. 
Listen above and if you want to hear more, check out Mocky's Bandcamp page here – where you can also order a copy of today's song!